Oct 11, 2017
Amy Faith Ho, MD: Writing for the Media
Today I speak with Amy Faith Ho, MD, an amazing writer, speaker and freshly minted emergency medicine physician. Amy shares with us tips and techniques to get your article published. Amy is a nationally published in sources such as KevinMD, Doximity, FeminEM, and the Chicago Tribune amongst others. Listen to today's episode recorded live at the FeminEM Ideas Exchange 2017 Conference for all the insider details!
Quick writing tips from Amy Ho, MD:
Human interest side of being a physician
Consider writing for other repositories more than blogging to get more
Read a lot to learn who to submit to
Don't be afraid to cold submit
Put yourself out there
Know what your exclusivity rights are when you submit a piece
Twitter is a type of publishing
You have a voice: it is important to get that voice out
If you feel passionate about something, write about it
Links Mentioned in the Episode:
Ideas for where to submit your writing:
Forbes
Washington Post
Wall Street Journal
Local news opinion section
Atlantic
slate
Salon
Doximity
KevinMD
Self Publish on Linked In
Medium.com
Special thanks to this week's sponsor Lawrence Keller from Physician Financial Services!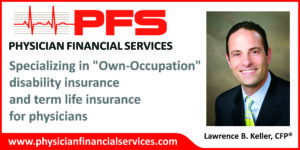 Thank you for listening to the Hippocratic Hustle! I know that time is your most valuable resource so I really appreciate you spending some of it with me. If you enjoyed today's show, please share it!
If you'd like to help me improve and grow the podcast, send your suggestions to: Carrie@HippocraticHustle.com
Lastly, don't forget to subscribe to the podcast, so you won't miss an episode!